Bricks have been used as a basic building material for thousands of years. They are used to build walls and pave pathways, courtyards, patios, etc. Regular clay bricks make for a very graceful material for driveways, patios and walkways; however, you get special bricks to form pavers.
Pavers made of concrete tend to be harder and long-lasting in comparison to bricks. However, you can use bricks as pavers if they are laid down properly and maintained regularly.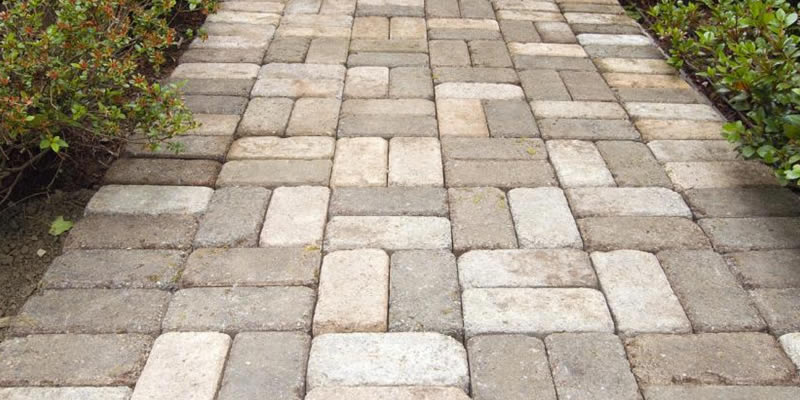 Bricks as Pavers
Bricks are made of clay that is cast in forms and heat cured. They are mostly shaped in the form of a rectangle. Clay bricks can be used to construct pavers, but they are mostly used for wall construction. There are special paver bricks available to build proper and long-lasting pavers. These bricks are solid and have smooth-surfaced clay without any gaps or holes. Moreover, these paver bricks are usually clay-colored, giving the pathway or walkway of your home a very retro feel.
Pros
Here are some pros of using bricks as pavers.
· Classic Appearance
Brick pavers deliver a very classic look and feel to your modern home.
· Durable Material
Regular bricks might not be very durable when it comes to walkways. However, paver bricks are relatively stronger and are less prone to damage.
· Easy Repairs
Brick pavers can be repaired easily and immediately. You will just need to contact good brick paver contractors.
· Recyclable
Paver bricks are highly recyclable. If you're planning to change your paver, you can send its bricks for recycling.
· Adds Home Value
By amping up the appearance of your home, brick pavers add significant value to them.
Cons
· Expensive
Since brick pavers look pretty good, they are a little pricier than your average cement pavers.
· Requires Periodic Sealing
Maintaining your brick pavers is quite a task as they need to be sealed time and time again.
· Laborious Installation
Since individual bricks are installed to form one long paver, brick pavers can have a pretty strenuous installation process.
· Limited Design Options
There are only so many options brick pavers have. They have an extremely limited number of colors and designs.
Maintenance and Repair
Maintaining your brick pavers is extremely important. If you give them proper care, they can last for about 25 years. Whether you choose regular bricks or paver bricks, you should ensure that they are washed with a pressure washer at least twice a year. The cracks in your brick pavers can be repaired by using mortar. Moreover, it is also recommended for you to seal your clay bricks properly.
Are Brick Pavers Right for You?
You can use bricks as pavers if you want a classic and elegant look. However, if you opt for brick pavers, one important thing you will need to pay attention to is their proper maintenance and care.
If you are looking for some trustworthy contractors, CALL Today @ 239.229.1377